The Role of Olanzapine in Managing Psychotic Symptoms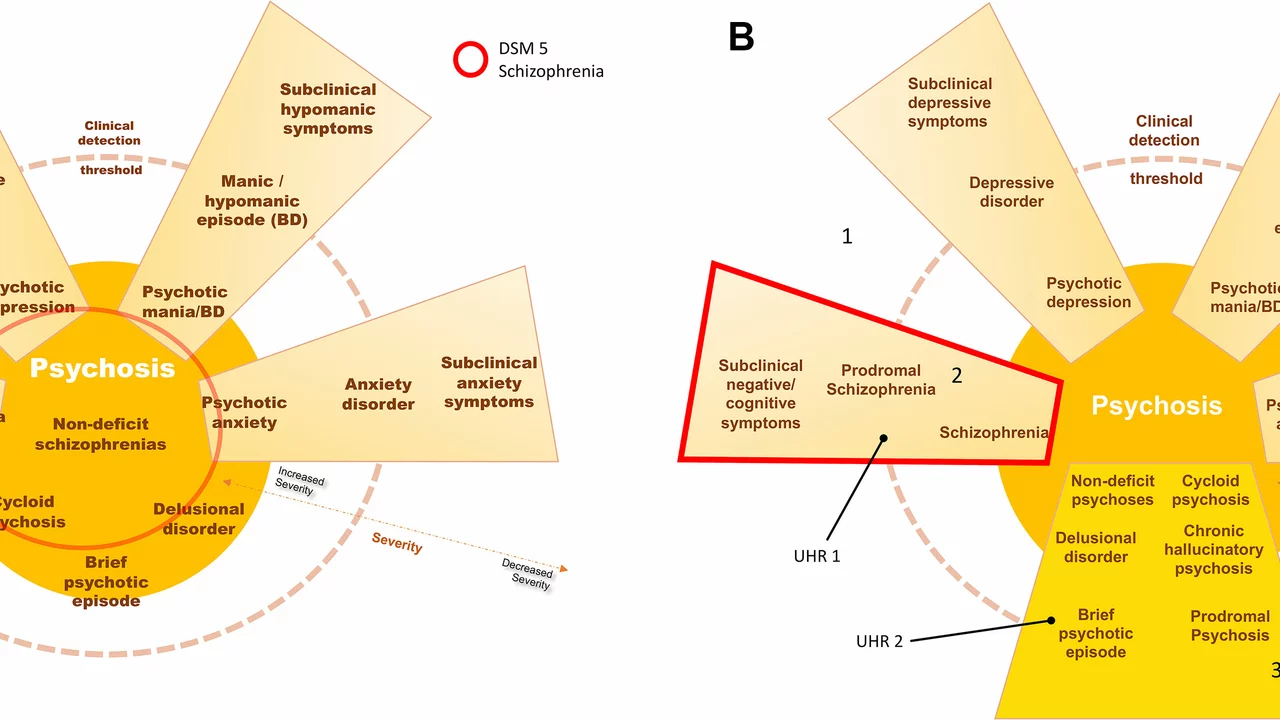 Understanding Psychotic Symptoms
Before diving into the role of Olanzapine in managing psychotic symptoms, it's vital to understand what these symptoms are. Psychotic symptoms refer to a set of experiences that affect a person's perceptions, thoughts, emotions, and behaviors. These symptoms often include hallucinations, delusions, disorganized speech or behavior, and decreased emotional expression. Living with such symptoms can be challenging and distressing, making treatment crucial for improving the quality of life of the affected individuals.
Introduction to Olanzapine
Olanzapine is a second-generation antipsychotic medication, also known as an atypical antipsychotic. It is used to treat a variety of psychiatric conditions, including schizophrenia and bipolar disorder. Olanzapine works by altering the activity of certain natural substances in the brain, helping to normalize thought processes and reduce psychotic symptoms. It's important to note that while Olanzapine can manage the symptoms, it is not a cure for these psychiatric conditions.
Olanzapine and Hallucinations
One of the key roles of Olanzapine in managing psychotic symptoms is reducing hallucinations. Hallucinations involve perceiving things that are not present and can occur across all five senses. People may hear, see, smell, taste, or feel things that aren't there. Olanzapine helps by blocking certain receptors in the brain, reducing the severity and frequency of hallucinations, and helping individuals distinguish between reality and their perceptions.
The Role of Olanzapine in Managing Delusions
Delusions, another common psychotic symptom, involve firm beliefs in things that are not true or based on reality. These can include paranoid delusions, where individuals believe that others are out to harm them, or grandiose delusions, where individuals believe they have special powers or abilities. Olanzapine helps manage delusions by rebalancing dopamine and serotonin levels in the brain, helping to restore the person's sense of reality.
Olanzapine in Handling Disorganized Speech and Behavior
Disorganized speech and behavior, characterized by difficulties in organizing thoughts and carrying out goal-directed behaviors, are other common psychotic symptoms. This can manifest as incoherent speech, unusual behaviors, and difficulties in performing daily tasks. Olanzapine can help manage these symptoms by enhancing the functioning of brain pathways that regulate thought processes and behaviors.
Managing Decreased Emotional Expression with Olanzapine
Decreased emotional expression, also known as flat affect, involves a reduction in the expression of emotions. This can include a lack of facial expressions, a monotone voice, and a decreased ability to express emotions through body language. Olanzapine can assist in managing this symptom by boosting the release of certain chemicals in the brain that regulate emotional responses.
Olanzapine in Multimodal Treatment Approaches
While Olanzapine can be very effective in managing psychotic symptoms, it is often most effective when used as part of a multimodal treatment approach. This can include other forms of treatment such as psychotherapy, cognitive-behavioral therapy, and lifestyle changes. By combining Olanzapine with these other forms of treatment, individuals can achieve a more comprehensive and effective management of their psychotic symptoms.
Potential Side Effects of Olanzapine
Like all medications, Olanzapine can have side effects. These can include weight gain, drowsiness, stomach upset, and dry mouth. More serious side effects can include changes in heart rhythm, difficulty swallowing, and signs of infection. It's important for individuals taking Olanzapine to have regular check-ups with their healthcare provider to monitor for these side effects and adjust the treatment plan as necessary.
Conclusion: The Crucial Role of Olanzapine in Managing Psychotic Symptoms
In conclusion, Olanzapine plays a crucial role in managing psychotic symptoms. It can help reduce hallucinations, manage delusions, handle disorganized speech and behavior, and manage decreased emotional expression. While it can have side effects, when used as part of a comprehensive treatment plan, it can significantly improve the quality of life for individuals experiencing psychotic symptoms.