The impact of ride-sharing services on traffic congestion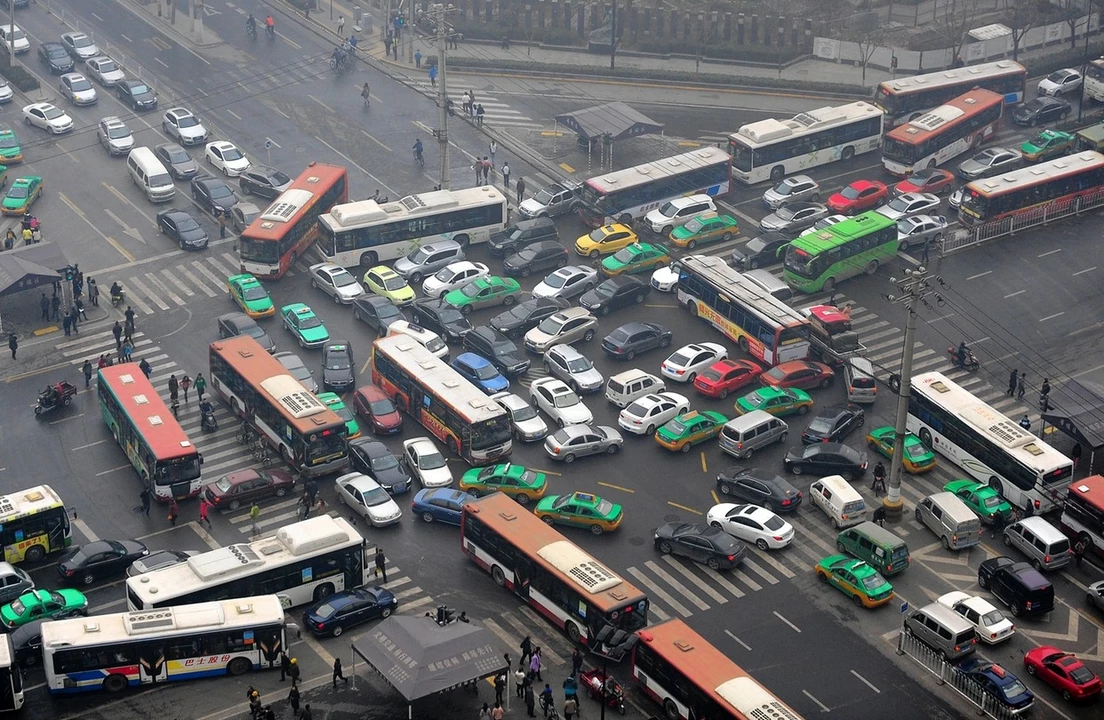 The Rise of Ride-Sharing Services
In recent years, ride-sharing services like Uber, Lyft, and Grab have gained immense popularity. These services have revolutionized the way people commute by offering a more convenient and affordable means of transportation. As a result, the number of people relying on these services for their daily transportation needs has significantly increased. While ride-sharing services have undoubtedly improved the way we travel, their impact on traffic congestion has been a topic of debate among experts and city planners. In this article, we will explore the various ways in which ride-sharing services have influenced traffic congestion.
The Promise of Reduced Traffic Congestion
One of the initial selling points of ride-sharing services was their potential to reduce traffic congestion. The idea was simple: by offering a convenient and affordable alternative to personal car ownership, more people would opt for these services, leading to fewer cars on the road. This, in turn, would reduce traffic congestion, making cities more navigable and environmentally friendly. Additionally, ride-sharing services often encourage carpooling, which further reduces the number of cars on the road and helps cut down on traffic.
Increased Vehicle Miles Traveled
While the initial premise of ride-sharing services reducing traffic congestion was promising, studies have shown that these services may actually be contributing to increased congestion. One of the primary reasons for this is the increase in vehicle miles traveled (VMT). Ride-sharing services, by their very nature, require drivers to constantly be on the move, picking up and dropping off passengers. This means that even when a driver is not carrying a passenger, they are still contributing to the overall VMT in the city. This results in more cars on the road and, consequently, increased traffic congestion.
Competition with Public Transportation
Another factor contributing to the impact of ride-sharing services on traffic congestion is their competition with public transportation. Public transportation, when utilized effectively, can significantly reduce traffic congestion by moving large numbers of people efficiently. However, the convenience and affordability of ride-sharing services have led many commuters to opt for these services over public transportation. As a result, public transportation ridership has declined in many cities, leading to increased traffic congestion as more people choose to travel via ride-sharing services.
Reduced Parking Demand
On the other hand, ride-sharing services have had a positive impact on traffic congestion by reducing the demand for parking. With more people using these services, fewer people need to find parking spaces for their personal vehicles. This has led to a decrease in the amount of time spent searching for parking, which can contribute to traffic congestion. Additionally, reduced parking demand means that cities can repurpose parking spaces for other uses, such as bike lanes or pedestrian areas, which can help alleviate traffic congestion.
The Role of Local Regulations
Local regulations and policies can play a significant role in determining the impact of ride-sharing services on traffic congestion. Cities that have implemented policies to limit the number of ride-sharing vehicles on the road or require ride-sharing services to contribute to public transportation funding have the potential to mitigate the negative impacts on traffic congestion. On the other hand, cities that have not implemented such policies may be more likely to experience increased traffic congestion due to the growth of ride-sharing services.
Conclusion: The Complex Relationship Between Ride-Sharing and Traffic Congestion
In conclusion, the impact of ride-sharing services on traffic congestion is complex and multifaceted. While these services have the potential to reduce traffic congestion by offering convenient and affordable transportation alternatives, they can also contribute to increased congestion by increasing vehicle miles traveled and competing with public transportation. Local regulations and policies can play a crucial role in determining the overall impact of ride-sharing services on traffic congestion. As ride-sharing services continue to grow in popularity, city planners and policymakers must carefully consider the potential consequences and benefits of these services to ensure that they contribute positively to urban mobility and sustainability.