Hormonal Imbalances and Headaches: What Women Need to Know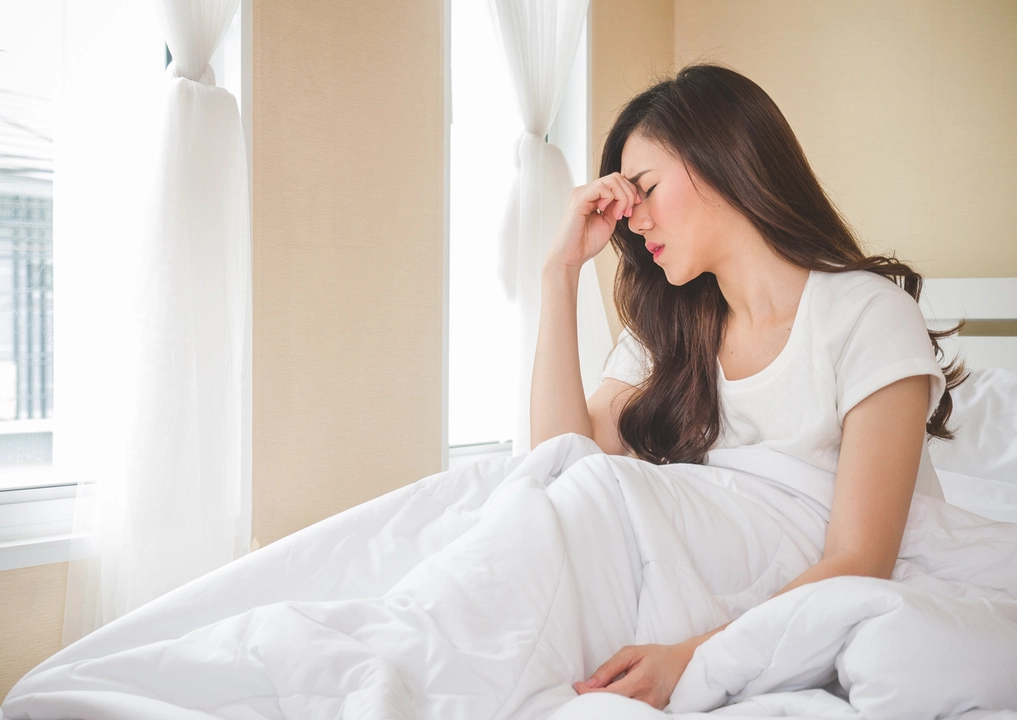 Understanding Hormonal Imbalances and Headaches
As a woman, it's essential to be aware of the factors that can affect our physical and emotional well-being. One such factor is hormonal imbalances, which can cause a wide range of symptoms, including headaches. In this article, we will discuss the relationship between hormonal imbalances and headaches, and what we can do to alleviate the discomfort and maintain our overall health.

Understanding the causes and symptoms of hormonal imbalances is crucial to managing these issues effectively. Let's dive into the different factors that can lead to hormonal imbalances and how they can contribute to headaches.
The Role of Hormones in Our Bodies
Hormones are chemical messengers that regulate various bodily functions, including metabolism, growth, and reproduction. They are produced by glands in the endocrine system and travel through the bloodstream to target organs and tissues. Hormonal imbalances occur when there is too much or too little of a hormone in the body, and these imbalances can cause a variety of symptoms and health problems.

For women, the main hormones involved in hormonal imbalances are estrogen and progesterone. These hormones play a significant role in regulating our menstrual cycles, as well as other aspects of our reproductive health. An imbalance in these hormones can lead to symptoms such as irregular periods, mood swings, and headaches.
Causes of Hormonal Imbalances in Women
There are several factors that can contribute to hormonal imbalances in women. Some of these factors include:
1. Menstrual Cycle
Fluctuations in hormone levels during the menstrual cycle are a common cause of hormonal imbalances. Estrogen and progesterone levels rise and fall throughout the cycle, and these changes can trigger various symptoms, including headaches. This is especially true for women who experience migraines, as hormonal fluctuations can be a major migraine trigger.
2. Pregnancy and Postpartum
Pregnancy and the postpartum period are times of significant hormonal changes for women. These changes can lead to hormonal imbalances that may cause headaches, among other symptoms. For example, a drop in estrogen levels after giving birth can trigger postpartum headaches or migraines.
3. Perimenopause and Menopause
As women approach and enter menopause, their hormone levels begin to fluctuate and eventually decline. This can result in hormonal imbalances that cause a variety of symptoms, including headaches, hot flashes, and mood swings.
4. Hormonal Birth Control
Some forms of hormonal birth control, such as the pill or hormonal IUDs, can cause hormonal imbalances in some women. This can lead to side effects such as headaches, mood changes, and menstrual irregularities.
Identifying Hormone-Related Headaches
Headaches caused by hormonal imbalances can manifest in different ways. Some common characteristics of hormone-related headaches include:
Headaches that occur during specific times in your menstrual cycle, such as before or during your period
Migraines with or without aura
Headaches that worsen with hormonal birth control use
Headaches that improve during pregnancy or after menopause
If you suspect that your headaches may be related to hormonal imbalances, it's essential to consult with a healthcare professional. They can help to determine the cause of your headaches and recommend appropriate treatment options.
Treatment Options for Hormone-Related Headaches
There are several treatment options available for managing hormone-related headaches. Some of these options include:
1. Over-the-Counter (OTC) Pain Relievers
OTC pain relievers, such as ibuprofen, aspirin, or naproxen, can help to alleviate headache pain. However, it's important to follow the recommended dosages and consult with a healthcare professional if your headaches persist or worsen.
2. Prescription Medications
For more severe or persistent headaches, a healthcare professional may prescribe medications to help manage the pain. These can include triptans, beta-blockers, or antidepressants, depending on the specific type of headache and its severity.
3. Hormone Therapy
In some cases, hormone therapy may be recommended to help balance hormone levels and reduce headache frequency. This can include the use of estrogen patches or progesterone supplements, depending on the specific hormonal imbalance.
4. Lifestyle Changes
Making certain lifestyle changes can also help to alleviate hormone-related headaches. This can include managing stress, getting regular exercise, maintaining a healthy diet, and ensuring adequate sleep.
Preventing Hormone-Related Headaches
While it may not be possible to completely prevent hormone-related headaches, there are steps you can take to reduce their frequency and severity. Some of these preventive measures include:
Tracking your menstrual cycle and headache patterns to identify possible triggers
Discussing your headaches and any potential hormonal factors with your healthcare provider
Maintaining a healthy lifestyle through regular exercise, a balanced diet, and stress management
Considering alternative forms of birth control if hormonal options are causing headaches
By understanding the connection between hormonal imbalances and headaches, we can take proactive steps to manage these issues and improve our overall well-being. Remember, it's essential to consult with a healthcare professional if you're experiencing persistent or severe headaches, as they can help to determine the cause and recommend the most effective treatment options.