Azithromycin for children: what parents need to know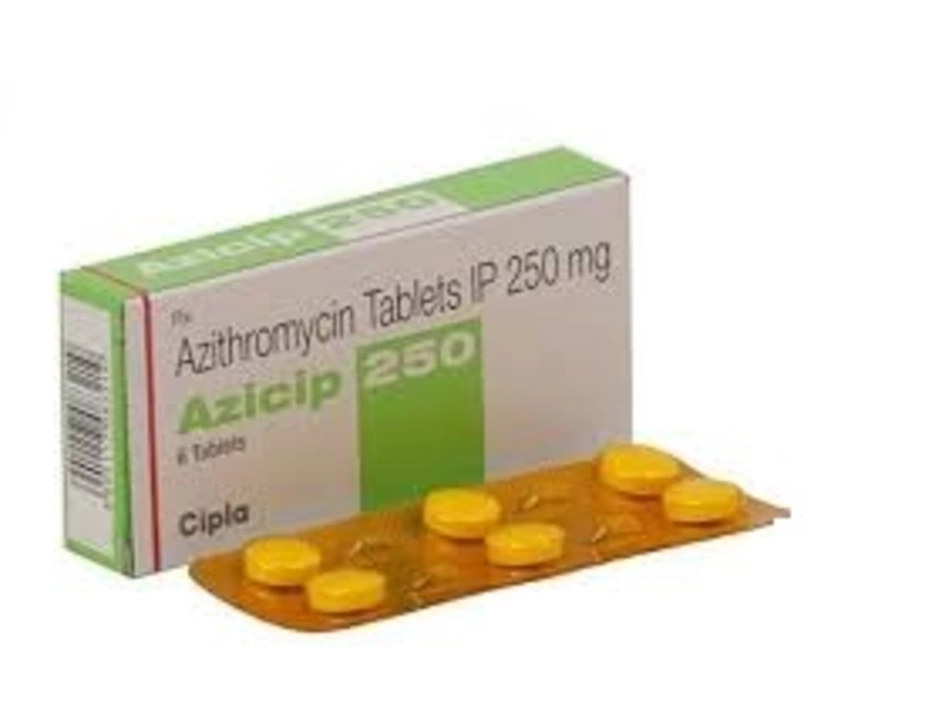 What is Azithromycin and How Does It Work?
Azithromycin is a type of antibiotic known as a macrolide antibiotic. It works by preventing bacteria from producing proteins that are essential for their growth and reproduction. As a result, the bacteria are unable to multiply and eventually die, which helps to clear up the infection.
This antibiotic is commonly used to treat a wide range of bacterial infections, including respiratory infections, ear infections, and skin infections. It's important to note that azithromycin is only effective against bacterial infections, not viral ones like the common cold or flu.
When is Azithromycin Recommended for Children?
Azithromycin may be prescribed for children when they have a bacterial infection that is likely to respond well to this particular antibiotic. Some of the common infections for which azithromycin may be prescribed include ear infections (otitis media), pneumonia, bronchitis, and sinus infections (sinusitis).
Your child's doctor will determine whether azithromycin is the appropriate treatment based on the type of infection, severity of symptoms, and any previous antibiotic use. Remember, it's essential to follow your doctor's advice and not to use azithromycin without a prescription.
Dosage and Administration of Azithromycin for Children
The dosage of azithromycin for children depends on their age, weight, and the severity of the infection. Your child's doctor will provide the appropriate dosage instructions, which should be followed carefully to ensure the medication is effective.
Azithromycin can be given in the form of a tablet, liquid suspension, or an extended-release liquid. The medication is usually taken once a day for a specific number of days, depending on the infection being treated. It's essential to complete the entire course of the antibiotic, even if your child starts to feel better before the treatment is finished.
Side Effects of Azithromycin in Children
As with any medication, there are possible side effects associated with azithromycin use in children. Some common side effects include stomach pain, nausea, vomiting, diarrhea, and headache. These side effects are generally mild and may go away on their own as your child's body adjusts to the medication.
If your child experiences any severe side effects, such as difficulty breathing, severe skin rash, or signs of an allergic reaction, it's important to seek medical attention immediately. Additionally, contact your child's doctor if any side effects persist or worsen over time.
Drug Interactions and Precautions
It's essential to inform your child's doctor about any other medications, vitamins, or supplements that your child is currently taking, as certain medications may interact with azithromycin. Some medications that may interact with azithromycin include antacids containing aluminum or magnesium, blood thinners, and certain heart medications.
Additionally, inform your child's doctor about any allergies your child may have, including a history of allergic reactions to antibiotics. If your child has liver or kidney disease, let the doctor know, as this may affect the way azithromycin is prescribed or monitored during treatment.
How to Store Azithromycin
Proper storage of azithromycin is essential to maintain its effectiveness. Store the medication at room temperature, away from heat, moisture, and direct sunlight. Keep the medication out of reach of children and pets to prevent accidental ingestion or exposure.
If your child is prescribed the liquid suspension form of azithromycin, it's important to shake the bottle well before each use and to store the suspension in the refrigerator. Be sure to discard any unused liquid after the expiration date or 10 days after it's been prepared by your pharmacist, whichever comes first.
What to Do in Case of a Missed Dose or Overdose
If your child misses a dose of azithromycin, give the missed dose as soon as you remember, unless it's almost time for the next dose. In that case, skip the missed dose and continue with the regular dosing schedule. Do not give a double dose to make up for the missed one.
In case of a suspected overdose, contact your local poison control center or seek emergency medical attention immediately. Symptoms of an overdose may include nausea, vomiting, diarrhea, and stomach pain.
Final Thoughts for Parents
As a parent, it's essential to be informed about the medications your child is taking, including azithromycin. Ensure you follow the doctor's instructions and complete the entire course of the antibiotic to prevent the infection from returning or becoming resistant to treatment.
Monitor your child for any side effects and report any concerns to your child's doctor. Remember, azithromycin is only effective against bacterial infections, and using it inappropriately may contribute to antibiotic resistance, making it more difficult to treat future infections.